Spacious holiday lets in Devon
There's something so exciting about the prospect of a trip away as a large group of friends or family. Whether it's a special occasion or just a chance for a get-together, Devon is the ideal place for a big trip away. With abundant natural beauty, culture and outdoor activities to enjoy, the region has something for everyone in your group. Explore our portfolio of large holiday homes available to let in Devon.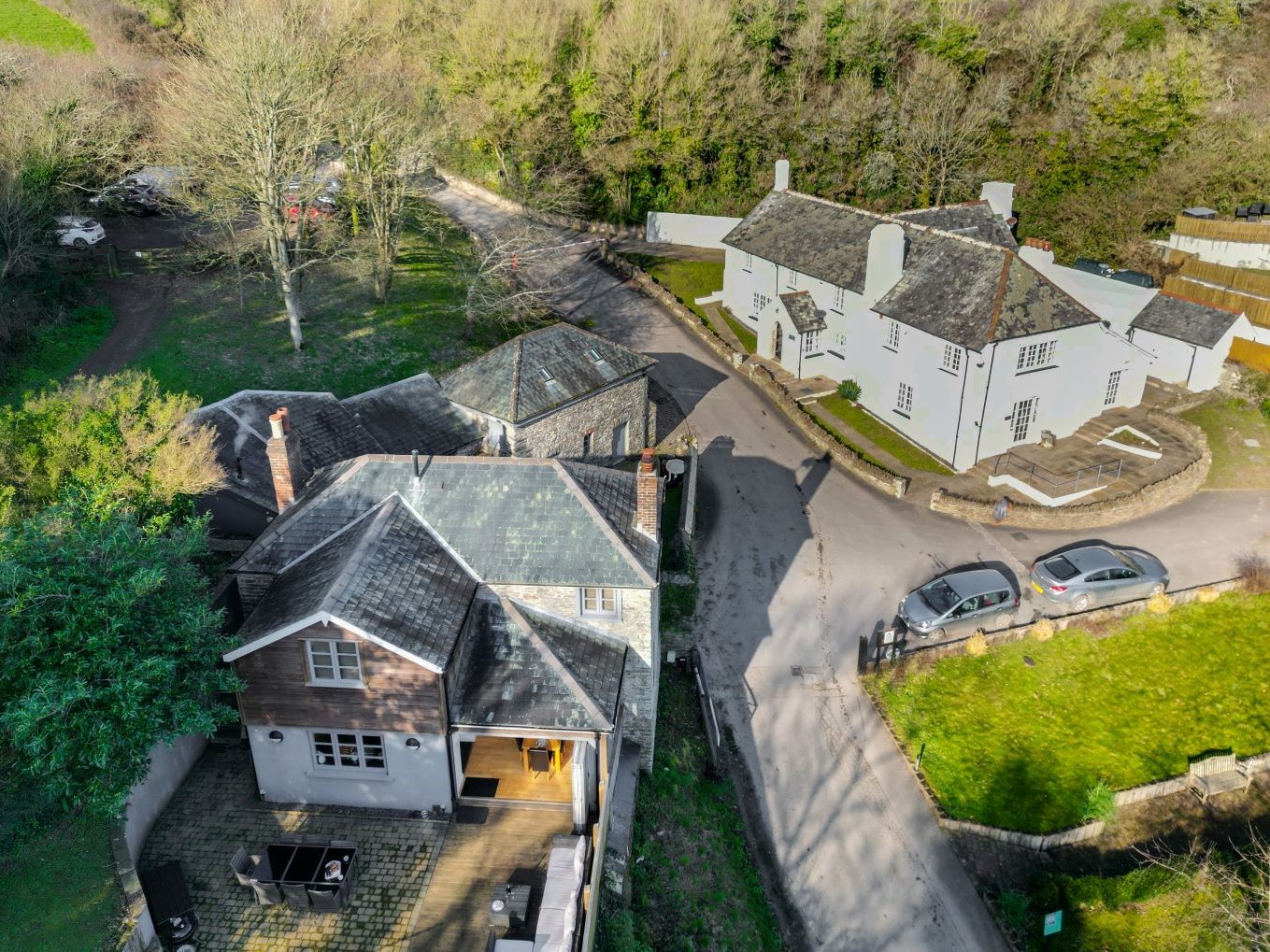 Sleeps 14 (8+6) | Noss Mayo | From £1478 for 7 nights
Book Revelstoke Park House and Stoke Cottage together. These two character-filled holiday houses are ideal for a group or extended family holiday in a quiet spot in Noss Mayo, close to the beach and the glorious South Devon coast.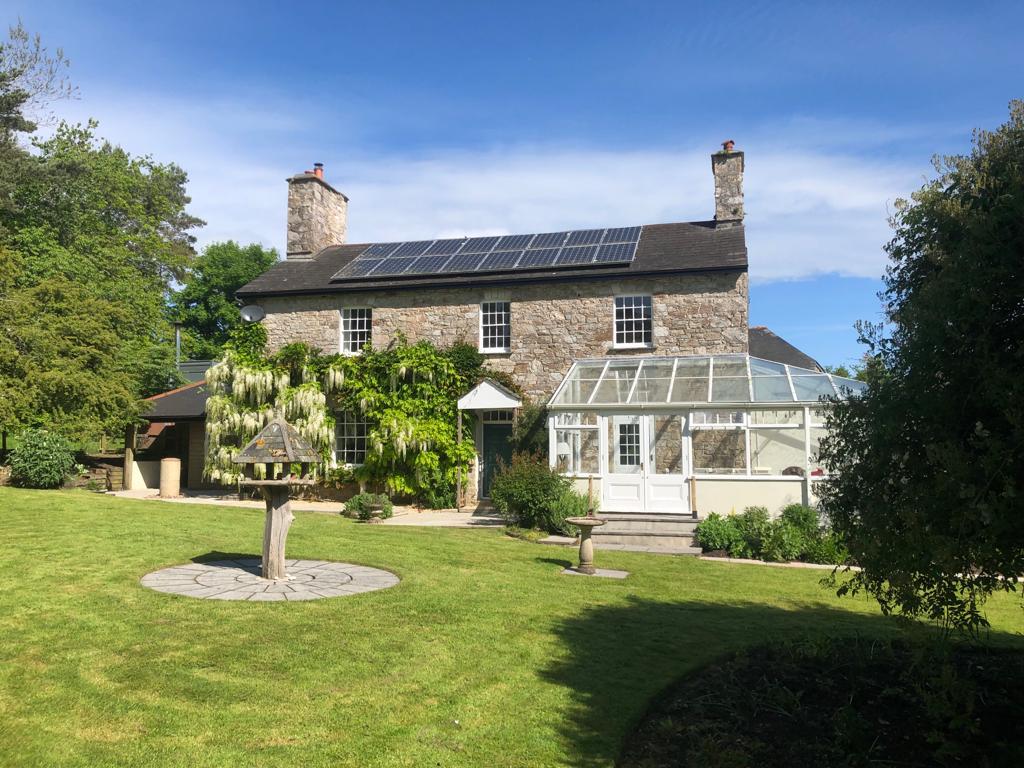 Sleeps 10 | Yealmpton | From £1,968 for 7 nights
This handsome stone farmhouse is idyllically placed in a tranquil rural Devon setting, with abundant living space, huge garden and heated outdoor swimming pool. Plus, it's perfectly positioned for exploring the Yealm estuary and south Devon's stunning coast.
Sleeps 10 | Noss Mayo | From £1,200 for 7 nights
An elegant and spacious 19th Century Grade II Listed farmhouse, beautifully presented and set among glorious gardens and rolling Devon countryside. Discover architectural charm, and grand interiors in the serene setting of Noss Mayo, near the sea in South Devon.
Sleeps 8 | Noss Mayo | From £739 for 7 nights
A stunning 17th Century farmhouse beside the South Devon coast, sensitively reimagined with stunning modern finishes while retaining abundant character period and unique features. This wonderful holiday let is only minutes away from a beach.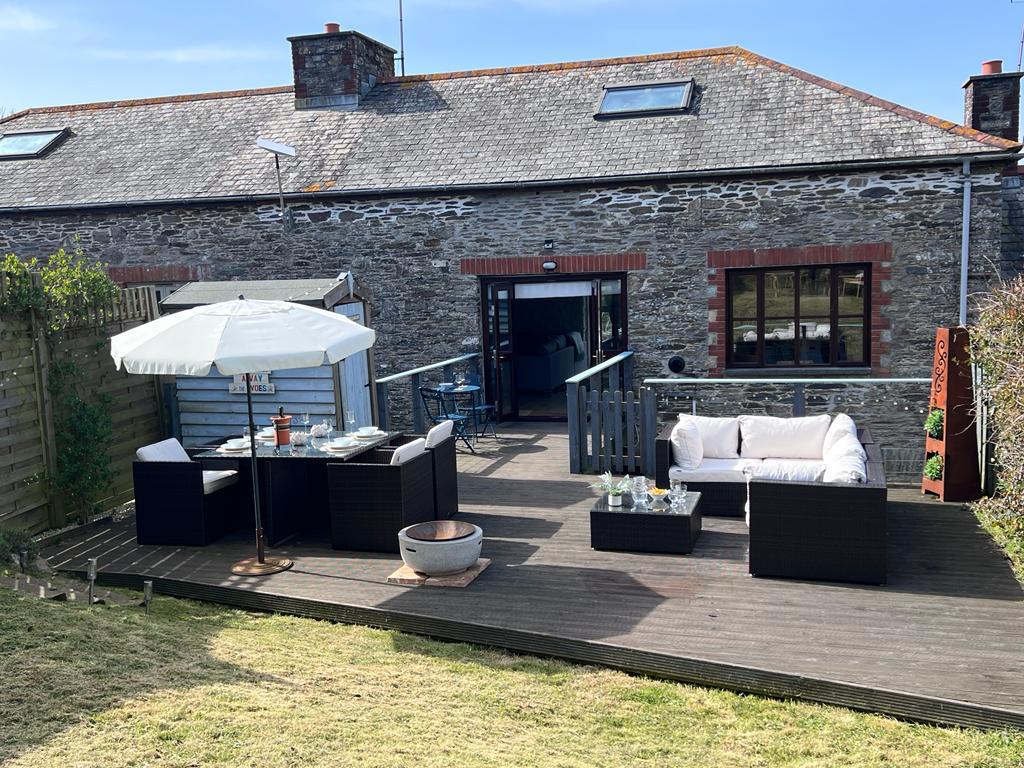 Sleeps 7 | Noss Mayo | From £130 per night
This spectacular one-of-a-kind barn conversion is spacious, inviting and brimming with rustic character – and has access to a fantastic communal indoor swimming pool. Gara's location is idyllic – a quiet rural spot just moments away from the South Devon coast.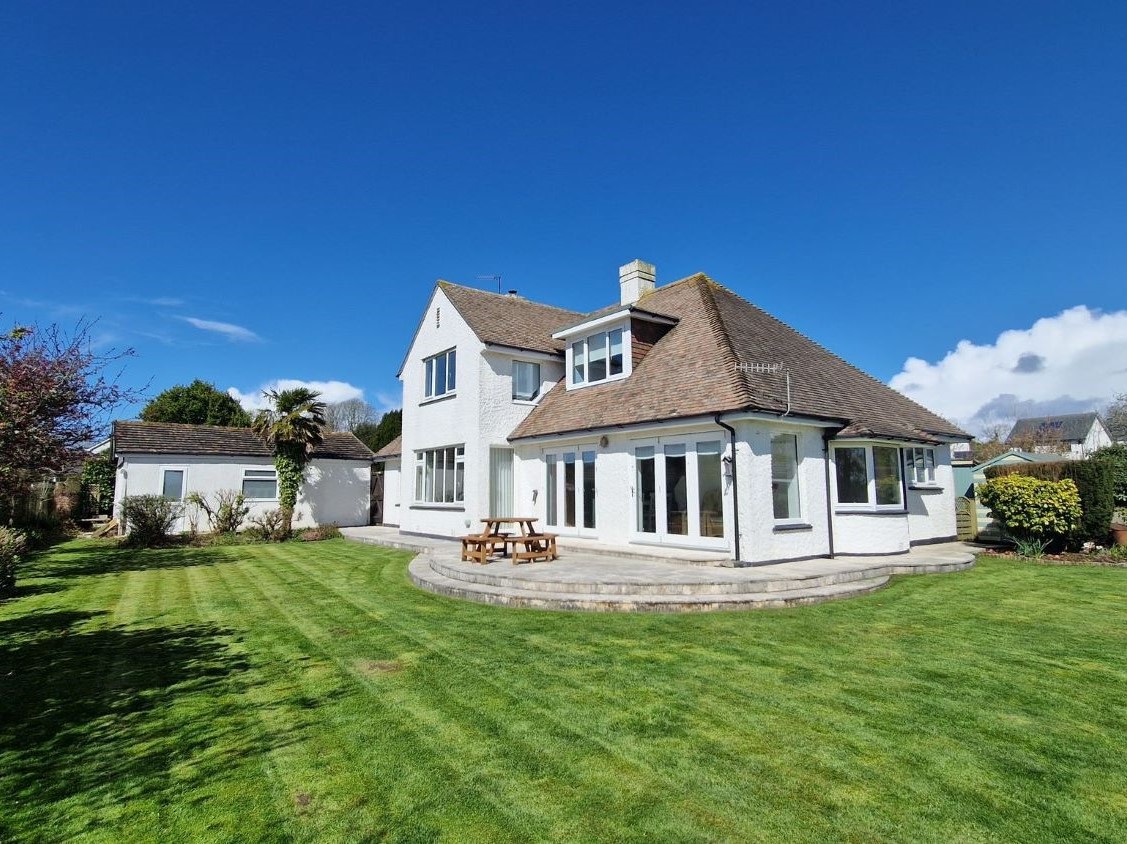 Sleeps 7 | Newton Ferrers | From £1180 for 7 nights
A detached holiday house with a stunningly presented and spacious interior, large garden, and a blissful setting against a backdrop of lush Devon countryside. The desirable waterside villages of Newton Ferrers and Noss Mayo are just a leisurely stroll away.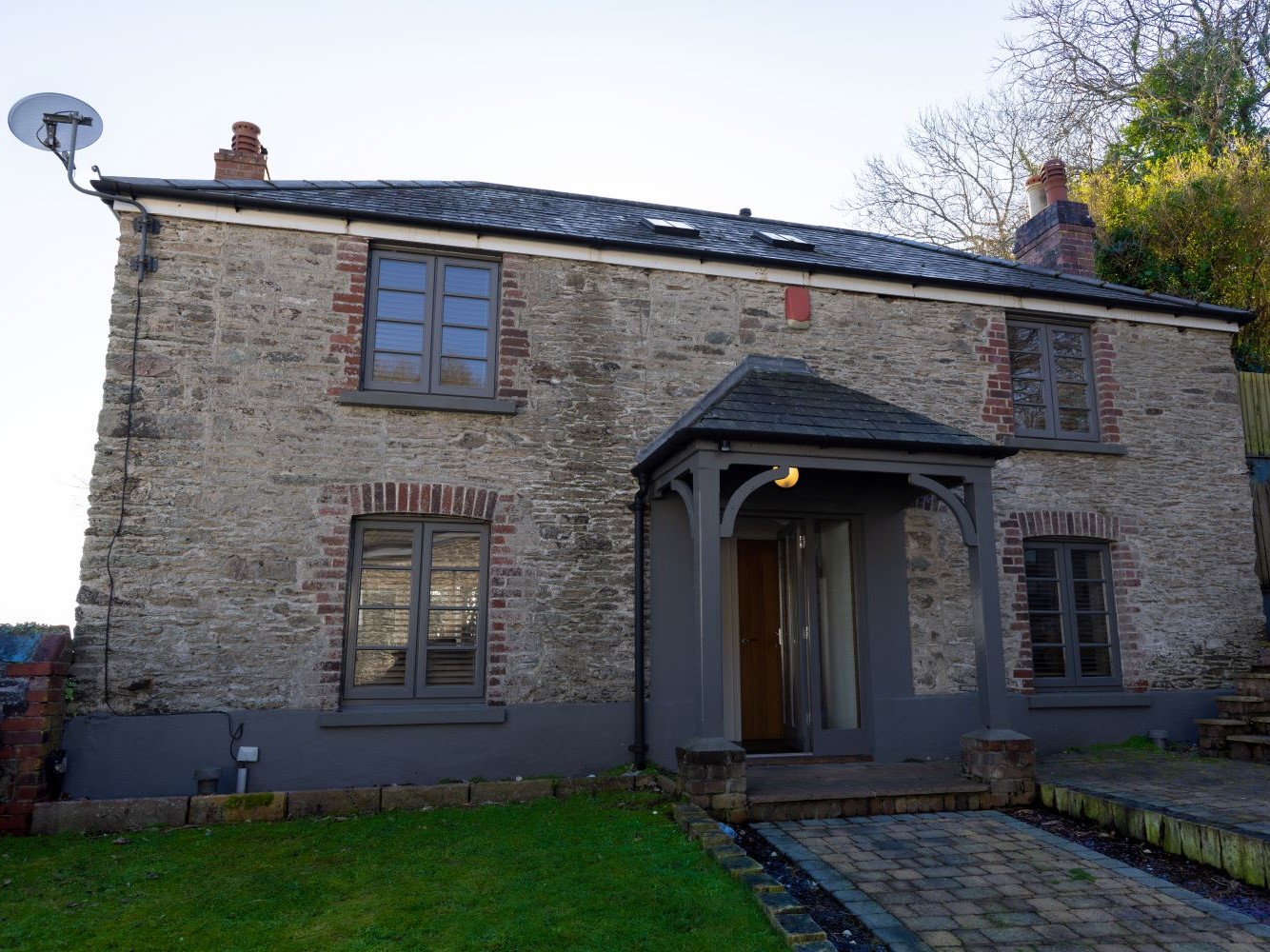 Sleeps 6 | Noss Mayo | From £739 for 7 nights
This wonderful detached holiday house brings you style, space and contemporary comfort. It's located in a simply idyllic Devon setting, surrounded by trees and lush countryside, with Stoke Beach and spectacular coastal clifftop walks just a short stroll away.
Sleeps 6 | Newton Ferrers | From £100 per night
A lovely, spacious house in an idyllic waterside village location in south Devon. With a large open-space living area, this holiday let is filled with natural light and has a bright, airy feel. And it's well-placed for a relaxing escape beside the gorgeous Yealm estuary.
Sleeps 6 | Noss Mayo | From £100 per night
A stunning holiday rental home positioned immediately next to Newton Creek in South Devon's idyllic Noss Mayo. Arranged over three floors and part of an impressive conversion from a former malthouse, the property is beautifully presented.
Sleeps 6 | Newton Ferrers | From £130 per night
A remarkable historic house in a stunning waterside setting in Newton Ferrers, South Devon. This former bakery is spacious, beautifully presented, and combines character and heritage with bright, comfortable modern living – in a prime location.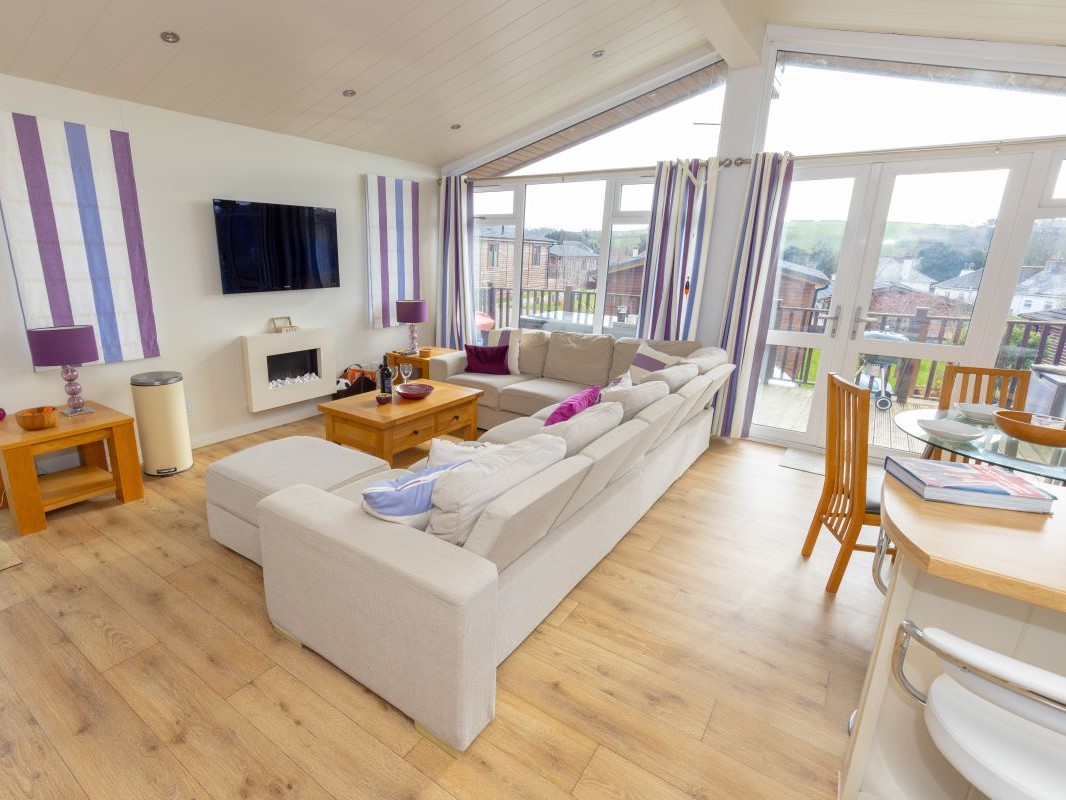 Sleeps 6 | Newton Ferrers | From £99 per night
This bright and contemporary one-storey holiday lodge makes a wonderful base for a relaxing escape to South Devon. Detached and spacious, the property is in a peaceful location, with village life, the River Yealm, coastal walks and beaches all within easy reach.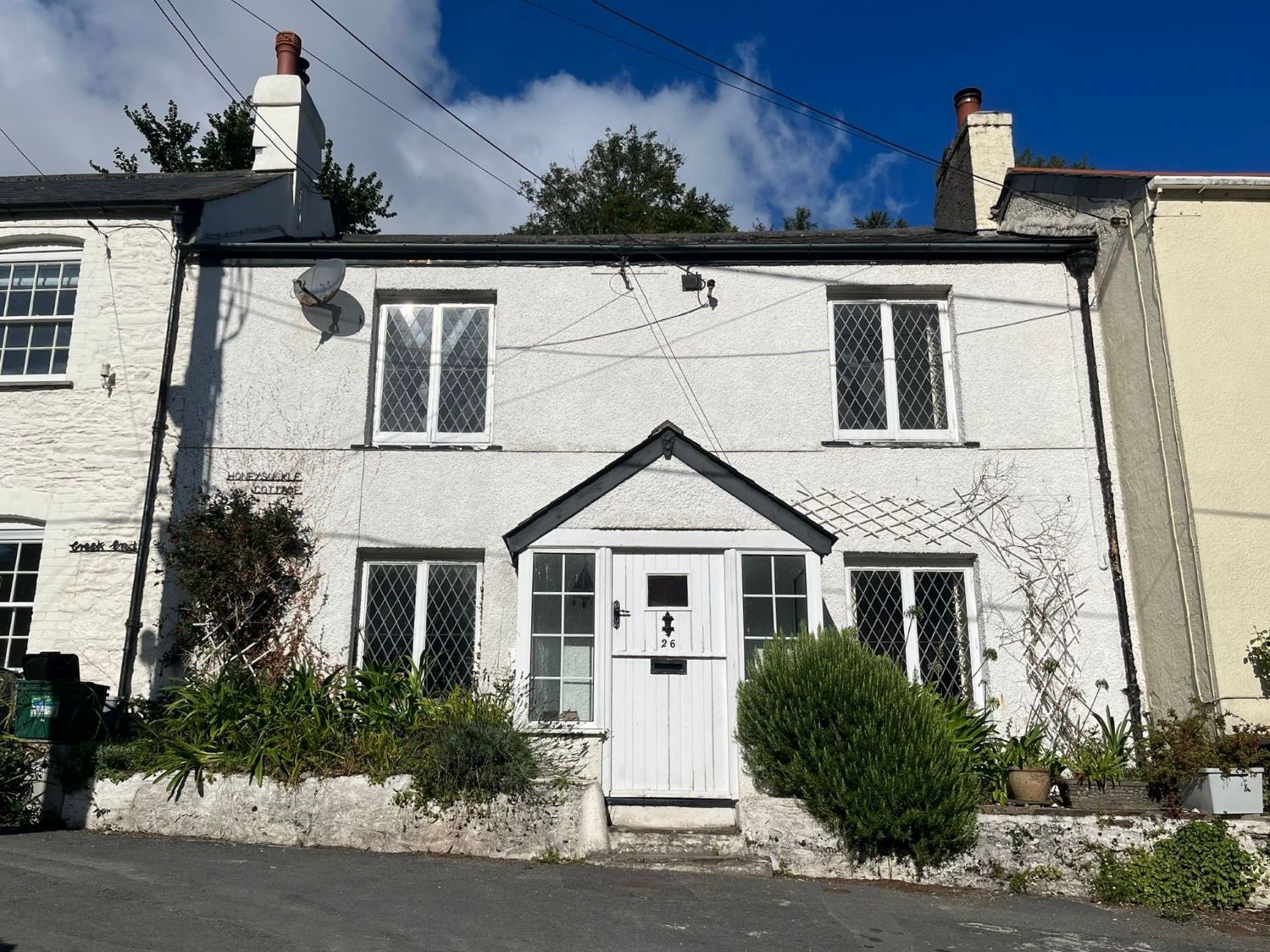 Sleeps 6 | Noss Mayo | From £100 per night
A charming picture-postcard cottage combining historic charm with modern comfort. Enjoy bright and welcoming spaces and a wonderful location in the heart of this waterside setting, with village pubs and lovely coastal walks just moments from your door.
Sleeps 6 | Newton Ferrers | From £75 per night
This stylishly presented holiday let sleeps up to six guests. From its hillside position, the house offers great views over the surrounding Yealm estuary. And it's just a short distance from scenic coastal and riverside walks in this idyllic corner of South Devon.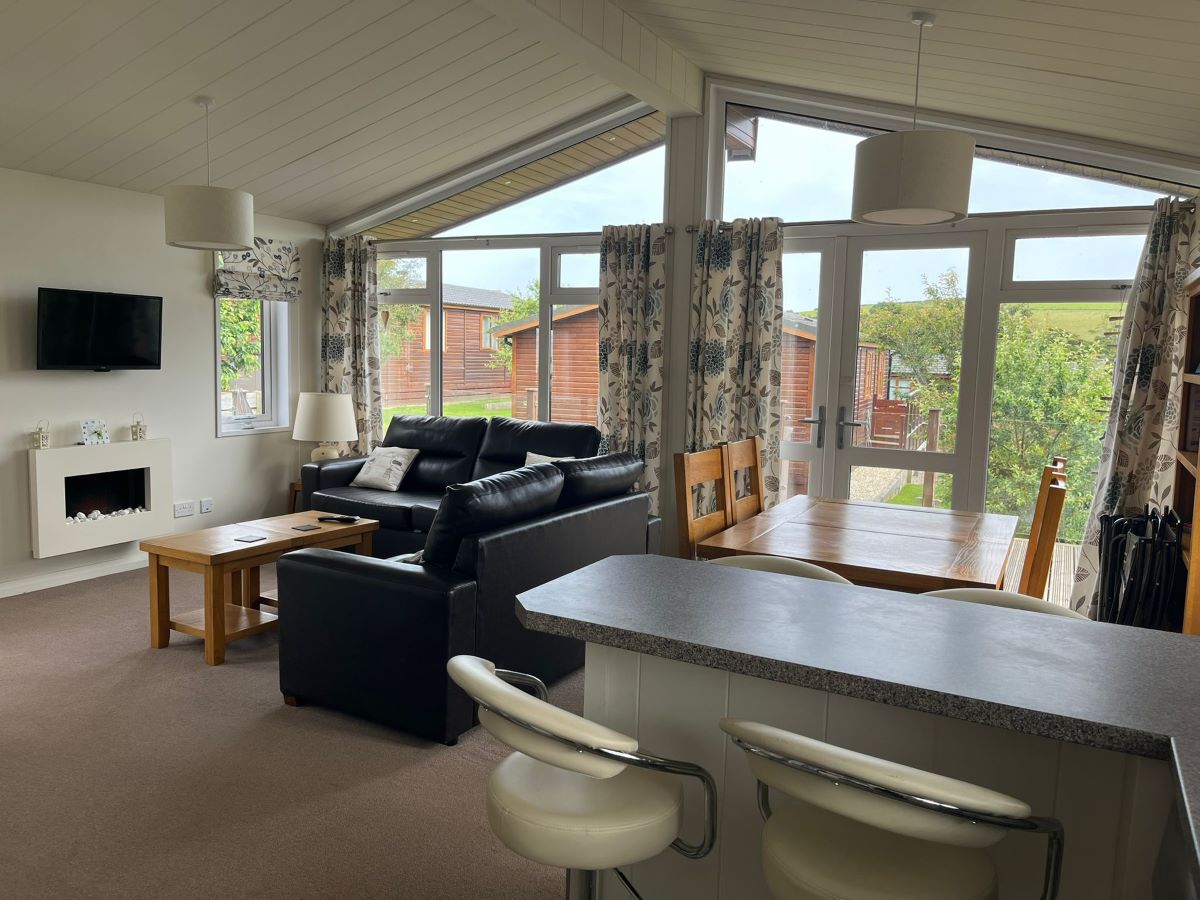 Sleeps 6 | Newton Ferrers | From £90 per night
A spacious and homely detached holiday lodge. Arranged over a single floor, this bright and airy property is the ideal base for a family or group seeking a relaxing getaway to a peaceful Devon village setting a short distance from the glorious South Devon coast.
Sleeps 6 | Wembury | From £80 per night
This light-filled holiday property is a few minutes' walk from Wembury Beach in a charming south Devon village. Beautifully presented, the house offers a balcony, sea views and access to the coast, countryside and the city attractions of nearby Plymouth.
Sleeps 6 | Noss Mayo | From £100 per night
An impressive house in an elevated position on the banks of the Yealm estuary, with spectacular views. This spacious holiday let in Noss Mayo invites you to discover scenic walks, sandy beaches, and sailing and paddleboarding near the South Devon coast.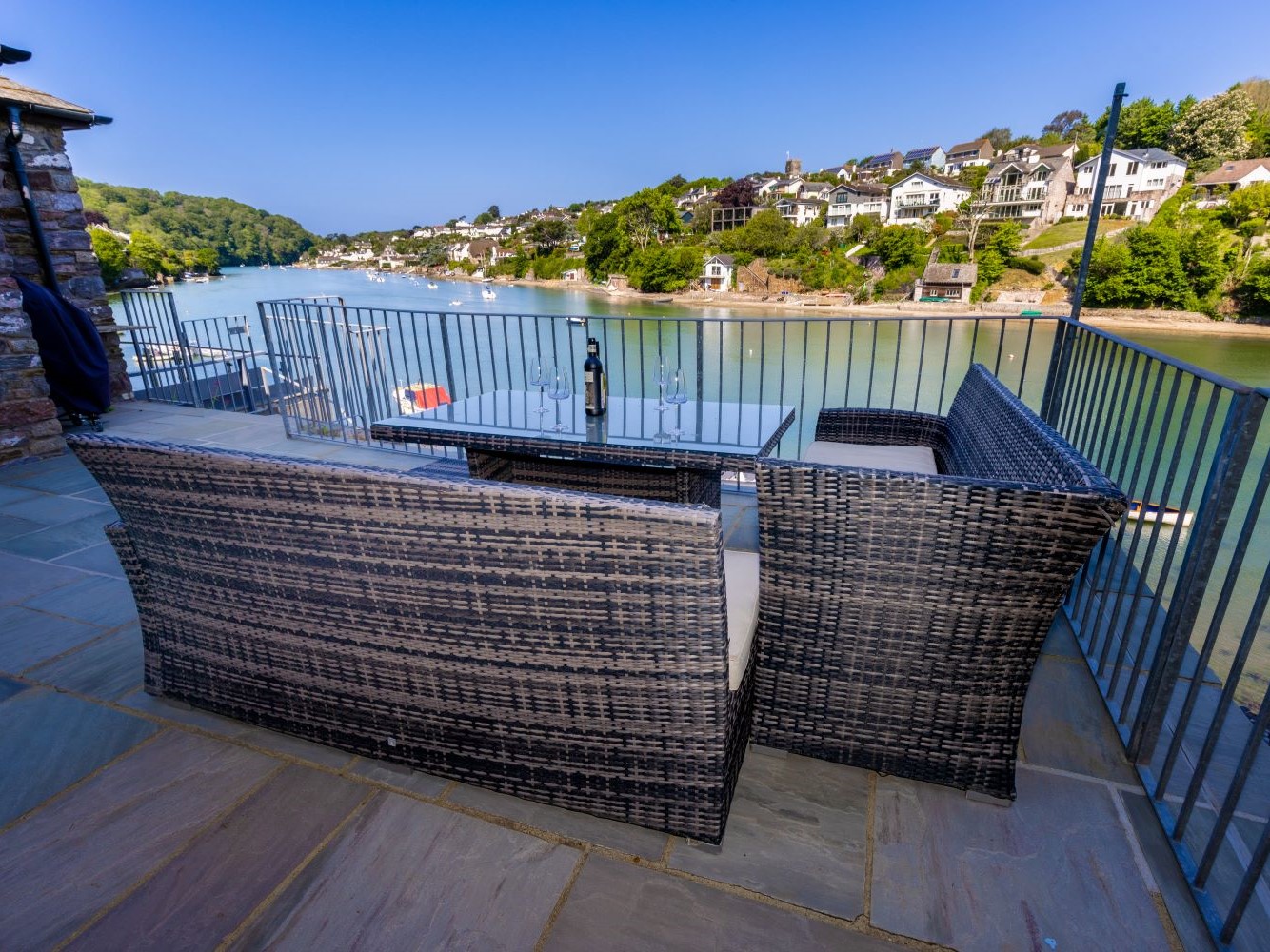 Sleeps 6 | Noss Mayo | From £120 per night
An enchanting waterside cottage nestled in the serene heart of Noss Mayo. Gracefully elevated above Newton Creek, the cottage offers stunning panoramic vistas from the warmth of the living spaces or the tranquillity of the balcony and terrace patio.
Sleeps 6 | Newton Ferrers | From £100 per night
This bright, airy lodge has a lofty vaulted ceilings and sociable open-plan design. And the comprehensive features here ensure a convenient, comfortable stay. Enjoy laid-back village life down by the river, and stunning coastal walks and idyllic beaches nearby.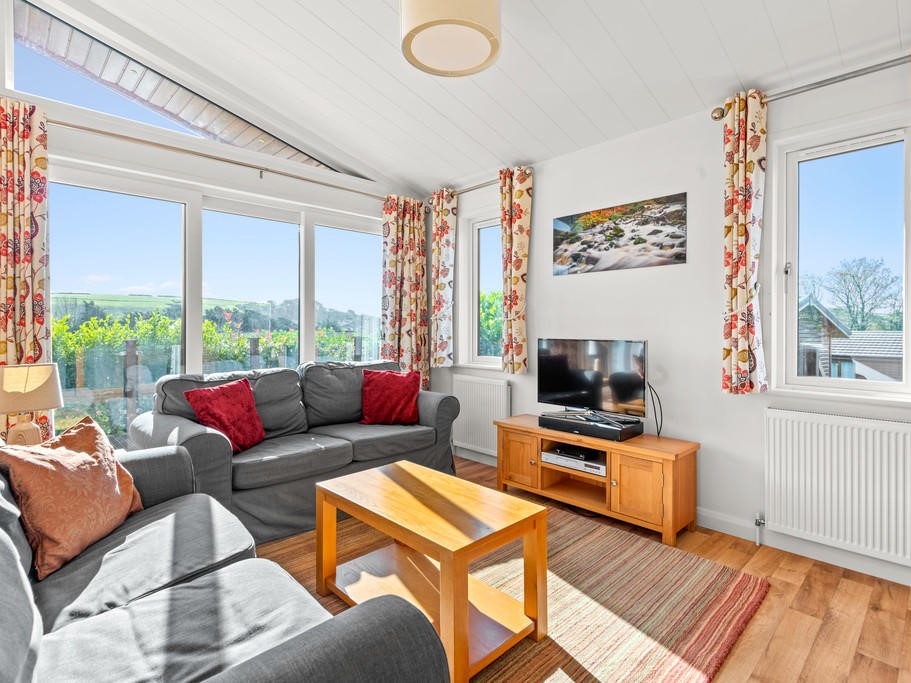 Sleeps 6 | Newton Ferrers | From £99 per night
A lovely, modern detached holiday lodge in a serene South Devon setting. With high ceilings and large windows, this bright and airy holiday park bungalow in Newton Ferrers provides a homely base for a wonderful break on Devon's enchanting south coast.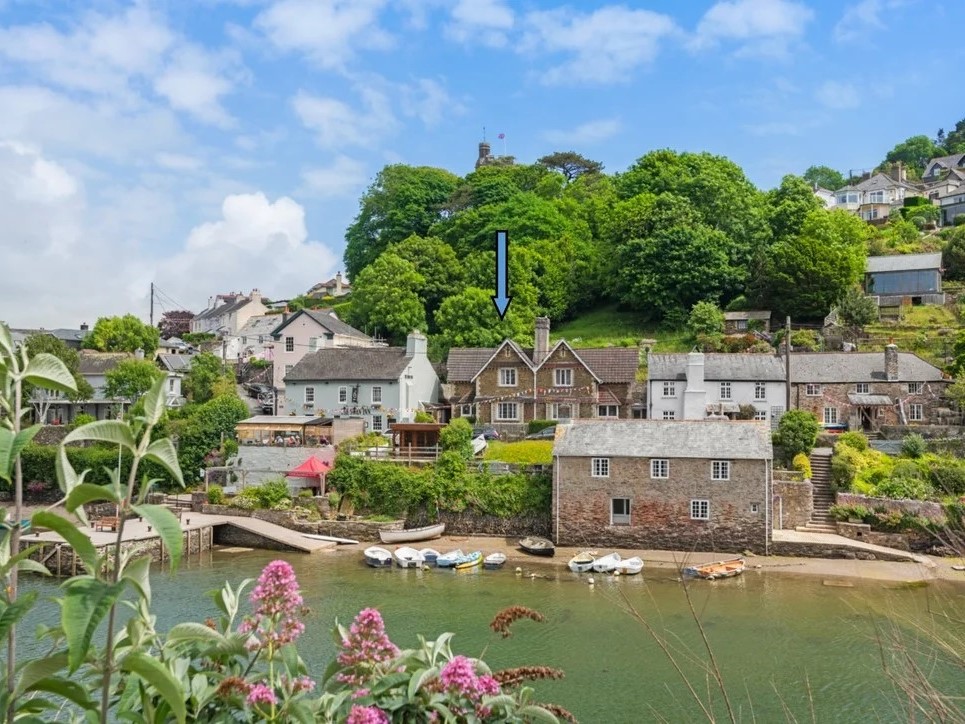 Sleeps 6 | Noss Mayo | From £125 per night
A commanding late 1800s house, exuding character and charm, in a spectacular waterside location in Noss Mayo. Perched at the edge of the River Yealm, this holiday let sits in a prime setting in one of Devon's most desirable locations.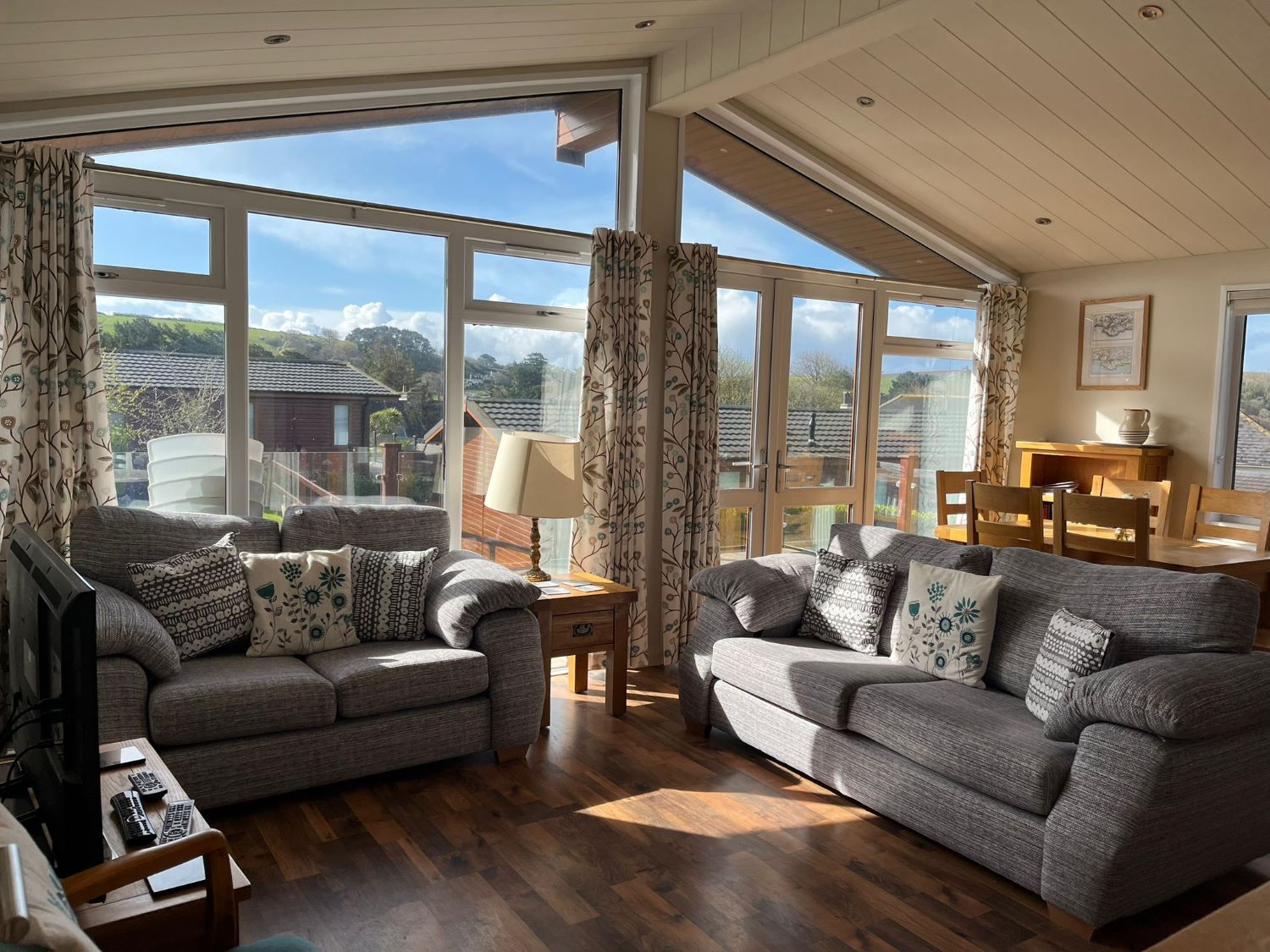 Sleeps 6 | Newton Ferrers | From £99 per night
This detached wooden holiday lodge has generous space, a wonderfully light interior and a great layout for a family holiday. You can expect a tranquil home from home in a lovely waterside village location on Devon's stunning south coast.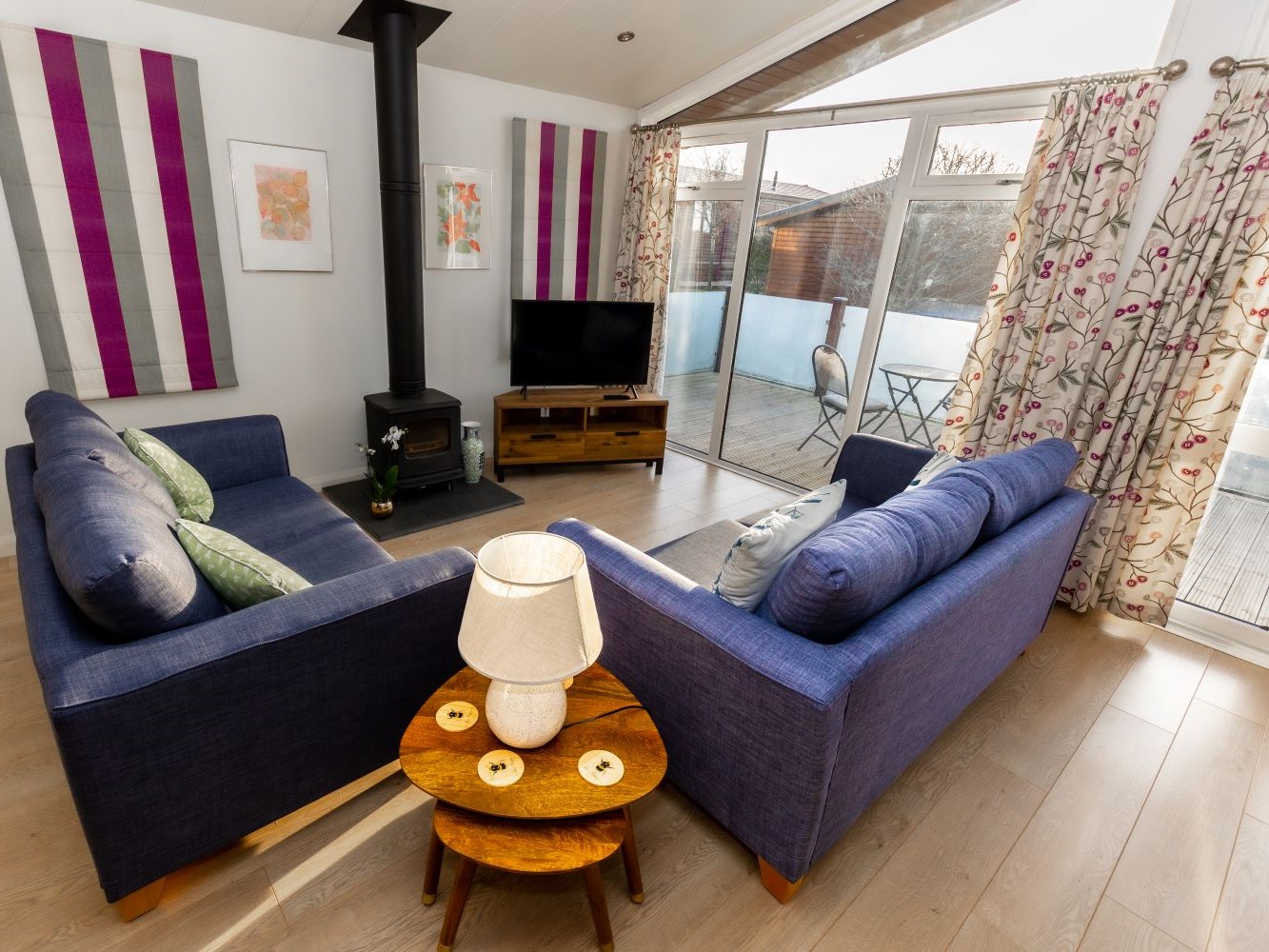 Sleeps 5 | Newton Ferrers | From £99 per night
A welcoming holiday lodge in a private end-of-plot position. An open-plan living space with a high ceiling and large glazed wall create a bright and spacious feel. Idyllic waterside villages, and the stunning south Devon coast, are just a short distance away.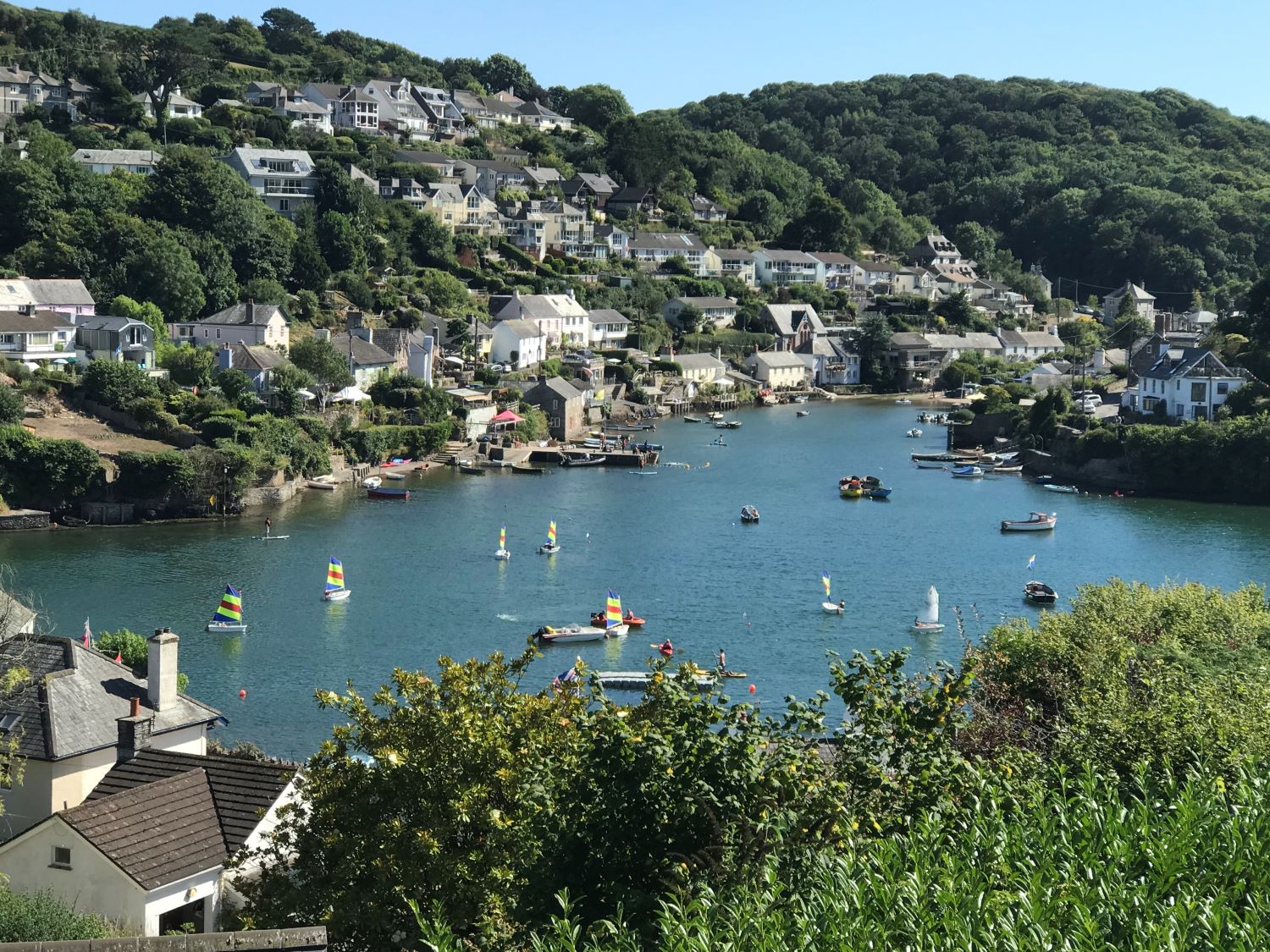 Sleeps 5 | Newton Ferrers | From £120 per night
This stunningly positioned house offers sublime views over the River Yealm. Enjoy sights of the estuary, countryside and the sloping banks of Noss Mayo opposite – with amazing viewpoints from the house, balcony and decked terrace.
Choosing the right accommodation is essential when planning a large group getaway. Our choice of spacious Devon holiday lets offer everything you need. Numerous bedrooms, ample living space and generous facilities mean your holiday will suit everyone joining you on the trip. Take a look at the specific features of our spacious properties to find a holiday home that will work perfectly for your group. And whatever your reason for getting together, you can be assured a relaxing and comfortable base from which to enjoy Devon's diverse attractions.